_____tokio_ 0411_bow_____
by ichico
---
_30_11_04_
getting little cold nov end
sunny flowers bloom
birds sing cats mew
---
_29_11_04_
botero at ebisu
spread humor out
all over ygp with joy
---
_28_11_04_
black & white mini-dressed ginza
at new chanel pre-display window
posing cute-cool mannequins
---
_27_11_04_
tired lots slept saturday
cause of the smell maybe
bad smoking manner at cafe
---
_26_11_04_
after a while we re-met
after his trip to sydney he played
super improvision with aboriginal sounds

solo piano live by jun fukamachi
painting by tomoyuki hayakawa
stuffed koala from Australia ;-)
Photos by Kunio - November 26, 2004
---
_25_11_04_
got chocolate leonidas
so happy la ciccine
truffe lamb chocola... :)

black ones are chinese truffe
kunio cooked almost... only bread i baked... ><
Photo by Kunio - November 25, 2004
---
_24_11_04_
not a cold winter
got a sunny autumn
hot a later summer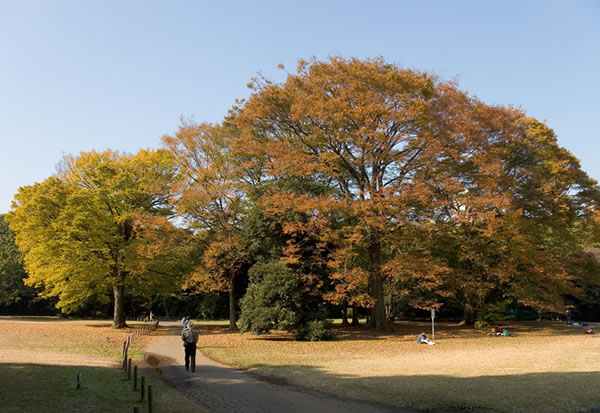 meiji jingu little getting yellow-red trees
Photo by Kunio - November 23, 2004
---
_23_11_04_
niiname-sai at meiji jingu
like a thanksgiving day
yes thanks lots the rich

so big fruits (left) & veges (right) and rice bags!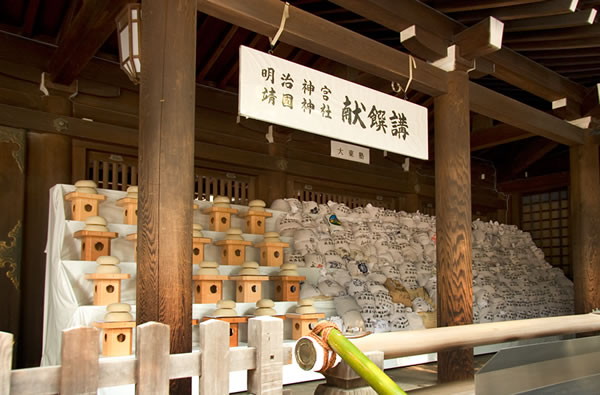 dedicated this year's new rice and round rice cake at new year's
Photos by Kunio - November 23, 2004
---
_22_11_04_
ready to truffe ! :)
ready to smell ! :) :)
ready to taste ! :) :) :)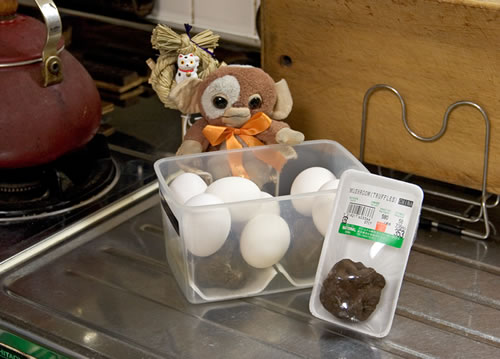 cicci grasps!? all black truffe from china on our kitchen ;)
Photo by Kunio - November 21, 2004
---
_21_11_04_
ready to illuminate
ready to winter
ready to go end 2004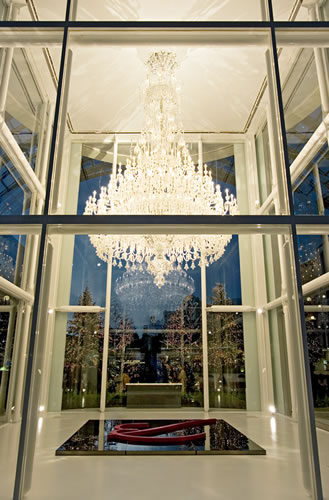 10th baccarat display show at ygp
(click the pic to see the bigger one)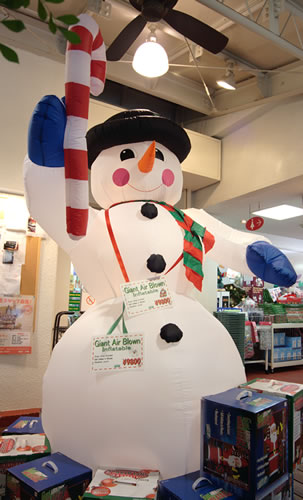 giant air blown 9,800 yen at azabu national supermarket
Photos by Kunio - November 21, 2004
---
_20_11_04_
met yuriko dolls
standing talking laying
quietly very far from real
---
_19_11_04_
mihoko chanson solo
at november eleventh
exciting beauty & nice foods :)
---
_18_11_04_
endless working on
endless emailing on
new keyboard helps much
---
_17_11_04_
fall uja uja fall
watched the shooting on net
nonresistant wounded iraqis
---
_16_11_04_
going to think over
going to next step
going to
---
_15_11_04_
finished defes event
thanks to all people coming
thanks to all cooperative staff
---
_14_11_04_
2nd day defes sunday
1st amazing success
lucky weather & booth
---
_13_11_04_
defes vol. 20 first day
so sleepy morning
still dizzy everything
---
_12_11_04_
got the t-shirts
got the roll prints
lots thanks to the guys
---
_11_11_04_
busy to defes
lots pending things
must be lined up beautiful?
---
_10_11_04_
wondering the weather
for the weekend defes
do hope away rainy clouds!
---
_9_11_04_
very warm springlike
whispering birds early
freshing buds greeny
---
_8_11_04_
new white keyboard
new comfortable touch
new description start
---
_7_11_04_
endless quake sure
black birds irritate
strange hot temp
---
_6_11_04_
the photograper was dead
already passed 2 years around
well talented but not known well
---
_5_11_04_
asakusa tori no ichi
lots decorated illumination
dedicate out bad & welcome in good

entrance of otori jinja (shito shrine) - we call otori-sama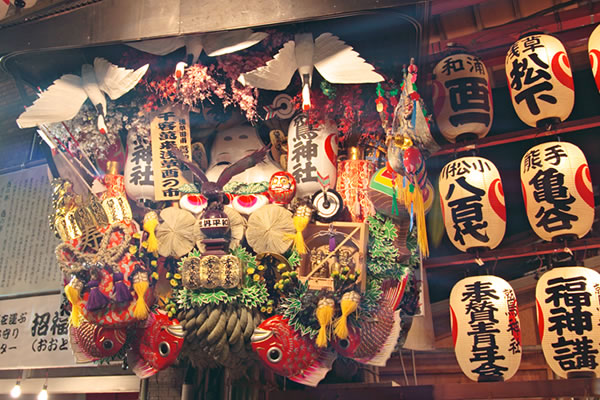 gorgeous decorated big bamboo rake praying for peace all over the world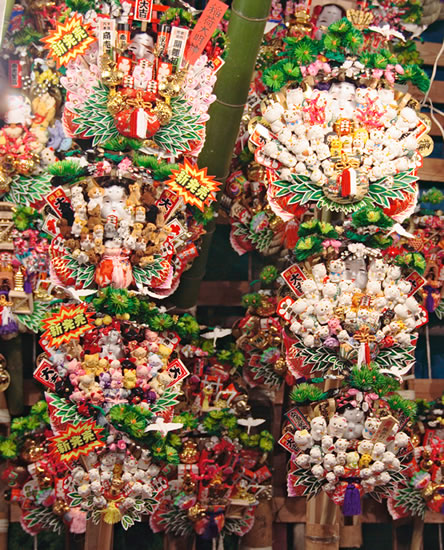 newest decorated bamboo rakes with lots pets; puppys & kitties

top big & so expensive 3 rakes were purchased by the ishihara family,
the middle is by shintaro; the governor of tokio

front of otori-sama

front of chokoku-ji

edo era style bamboo rake

at one of decorated bamboo rake shops
Photos by Kunio - November 2, 2004
---
_4_11_04_
very warm early summer hot
tiny truck windows open green day
running music shout american idiot
---
_3_11_04_
not yet count
not yet figure
not yet who will be
---
_2_11_04_
short-sleeved warm tokio
asakusa tori no ichi illuminate
pray for peaceful world
---
_1_11_04_
very sad he said
but what's very sad for us
can we blame him lots?
---